About
Lakeport Beach is a new Adaptive Development on the shores of Lake Ontario by Landlab Inc. It's a place to grow up, a place to work, and a place to retire. It's a whole community where people have real connections to their neighbours when they want them, and lots of space for privacy when they don't.
Lakeport Beach been purposefully designed to village-scale, to encourage walking, play, recreation, social interaction, healthy lifestyles, and a sense of community. It will feature a mix of housing types, from single family homes and townhomes, to bungalows, small cottages, and ground floor one-storey units for seniors. Approximately 800 units are anticipated.
Places to walk and explore nature are at the heart of the community. Approximately 40% of the land at Lakeport Beach will remain green space–whether as forested areas with trails, large and small parks, natural playgrounds, or the 1.3 km of pebble beach along Lake Ontario. Everyone will be welcome to walk, play, sit in the parks, and enjoy the beach.
Landlab's proposal for this complete community also includes a village-scale community hub where people can enjoy local shops and services. These amenities will be a short stroll or bike ride from all corners of the community. Lakeport Beach is a place to live, work, and play.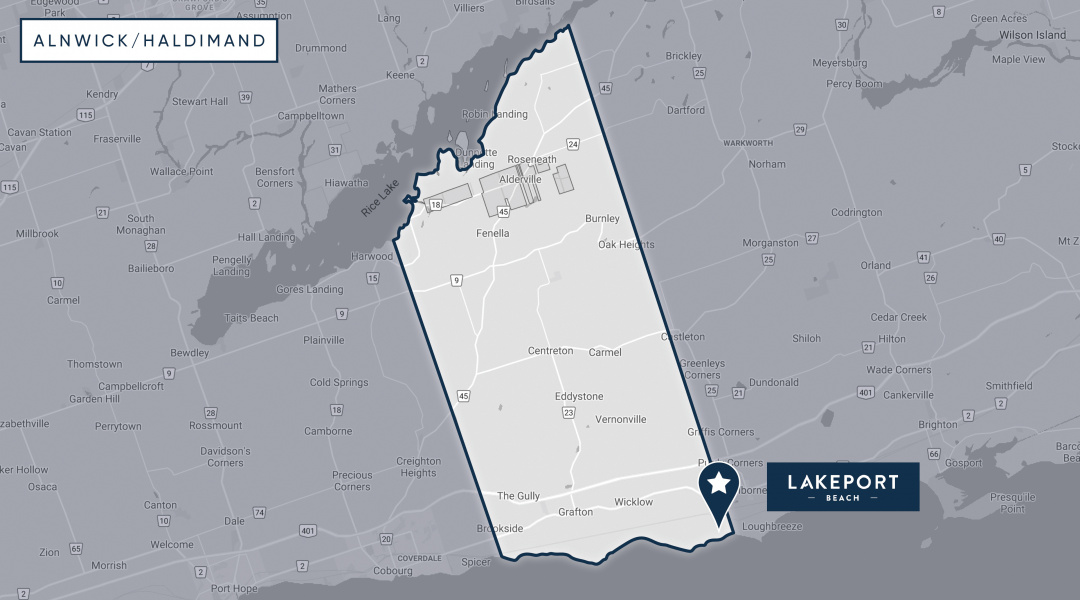 green spaces
Approximately 40% of the land at Lakeport Beach will remain green space, whether it is forested areas, parks, or pebble beach. These will be truly public spaces, open to anyone who wants to enjoy the natural beauty of the area. Everyone should be welcome to walk, play, sit in the parks, and enjoy the waterfront.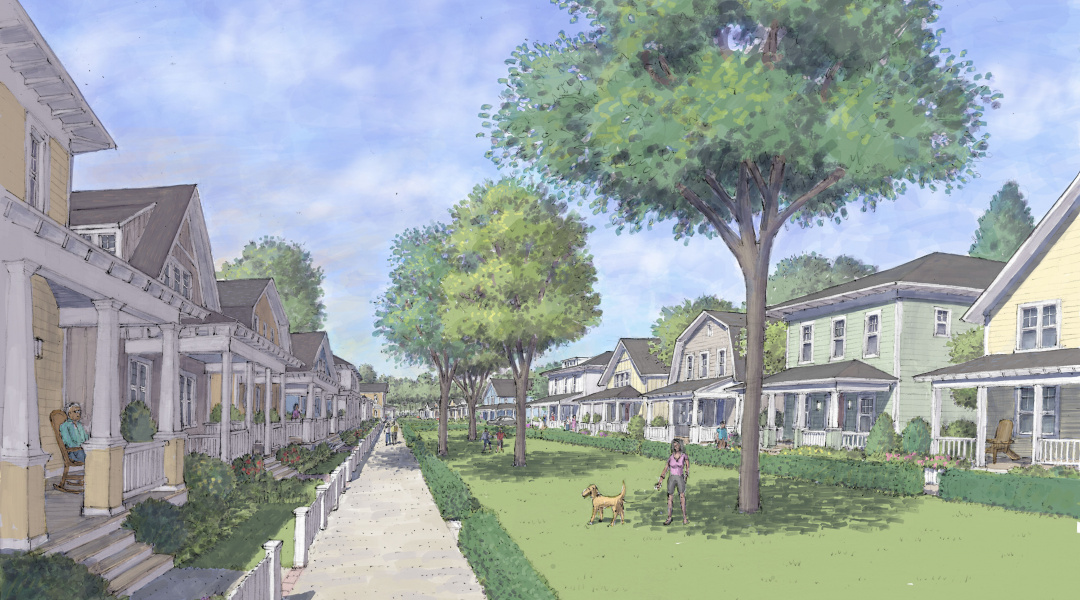 mix of housing types
Lakeport Beach will feature a range of housing options, including single family homes, townhomes, bungalows, small cottages, and ground floor one-storey units for seniors. This mix allows for both a broad range of price points, but also ensures the community includes residents of all ages, as a healthy community should.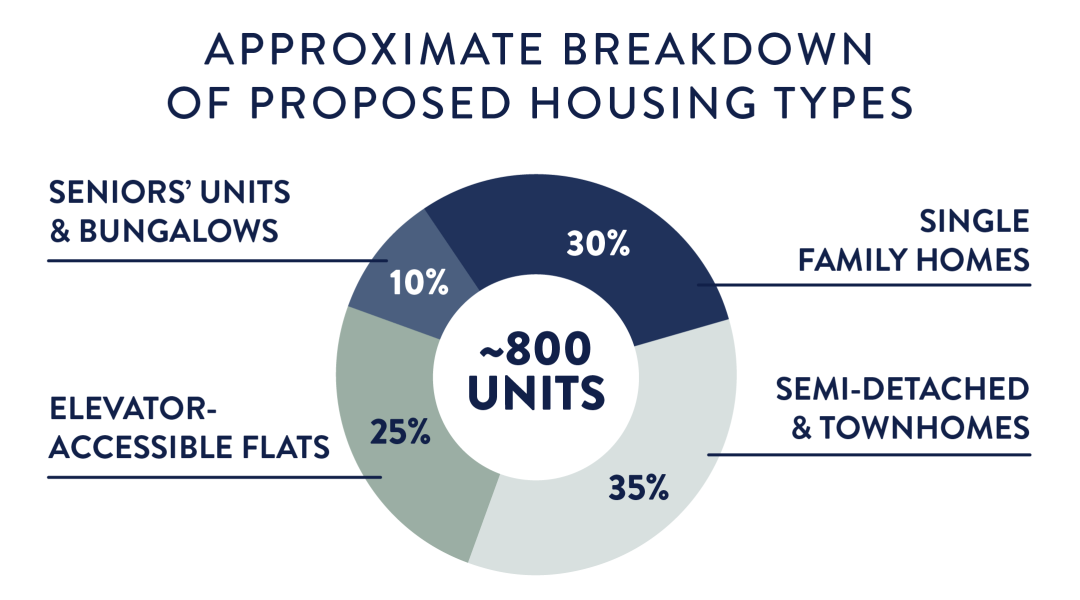 affordability
We believe that healthy communities include people from a range of incomes. We're committed to offering 10% of Lakeport Beach homes at below market prices, so that modest-income households from Northumberland County will have the option of calling Lakeport Beach home. This will be in addition to offering a much wider range of housing prices than is currently available in the Township.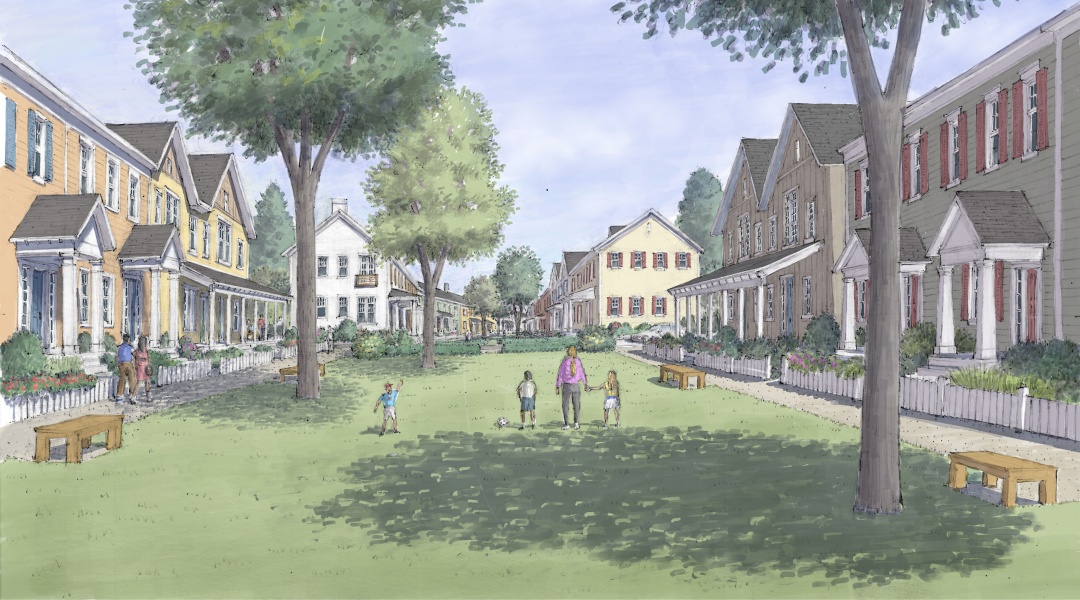 housing for seniors
Landlab would like to offer three housing types to accommodate an older population: bungalows, 1-storey cottages, and ground floor seniors' units. These units would be spread throughout the neighbourhood, ensuring that seniors are at the heart of the action rather than isolated.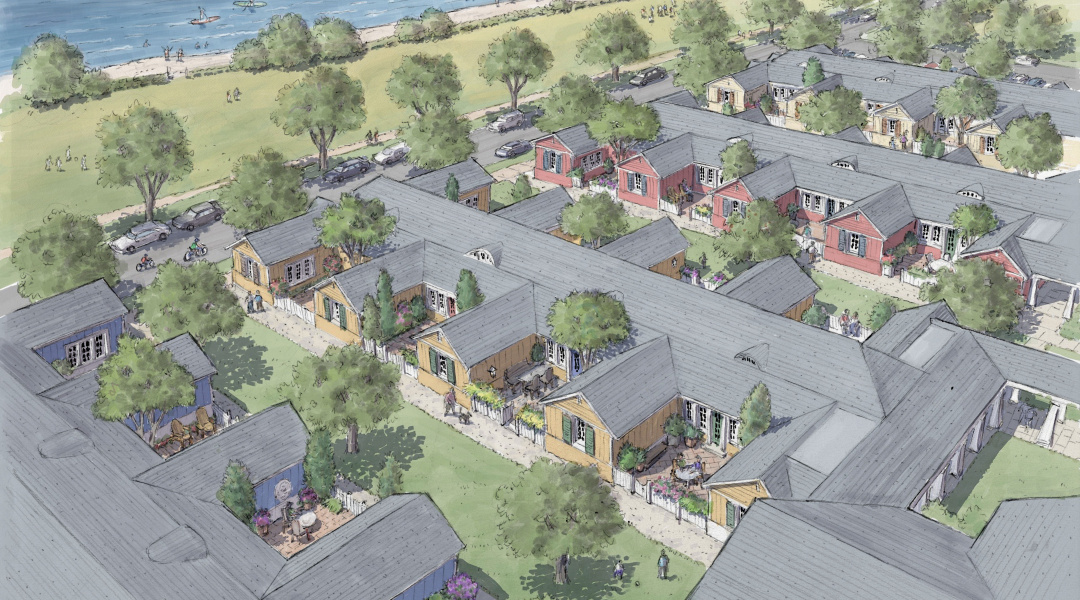 pedestrian networks
It's important to us that walkability and pedestrian networks are planned from the very beginning because they are critical to good community design. Lakeport Beach will benefit from a mix of sidewalks, alleyways, footpaths, footbridges, and staircases/ramps to ensure pedestrians can easily access all areas of the neighbourhood.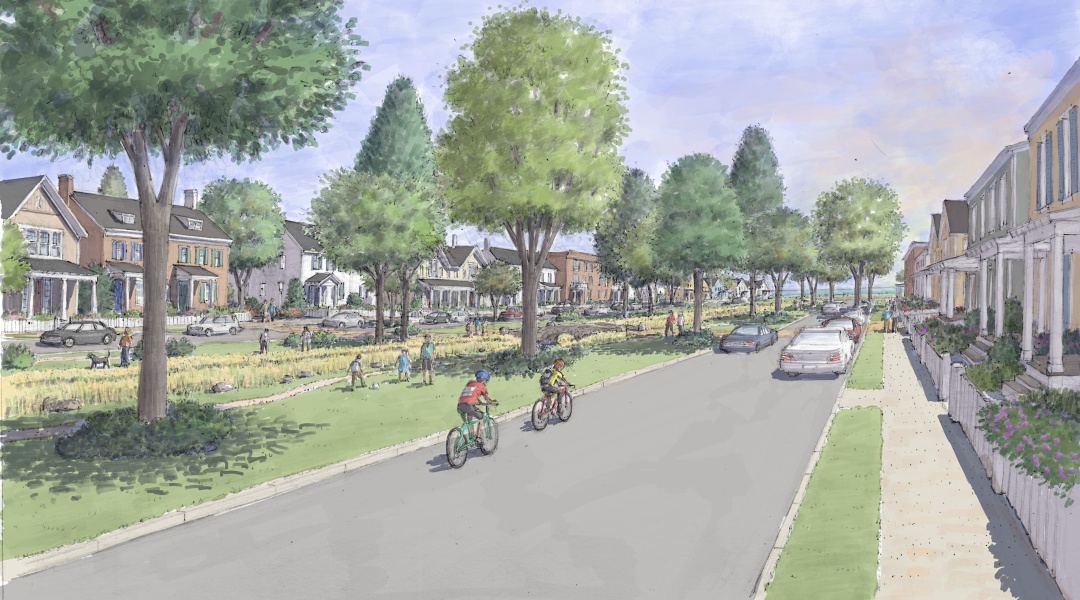 pocket parks
Green spaces are dotted throughout the neighbourhood in all our projects, so that all homeowners have easy access to nature close by. These pocket parks also make the pedestrian experience far more enjoyable, and create outdoor social spaces for the whole Township.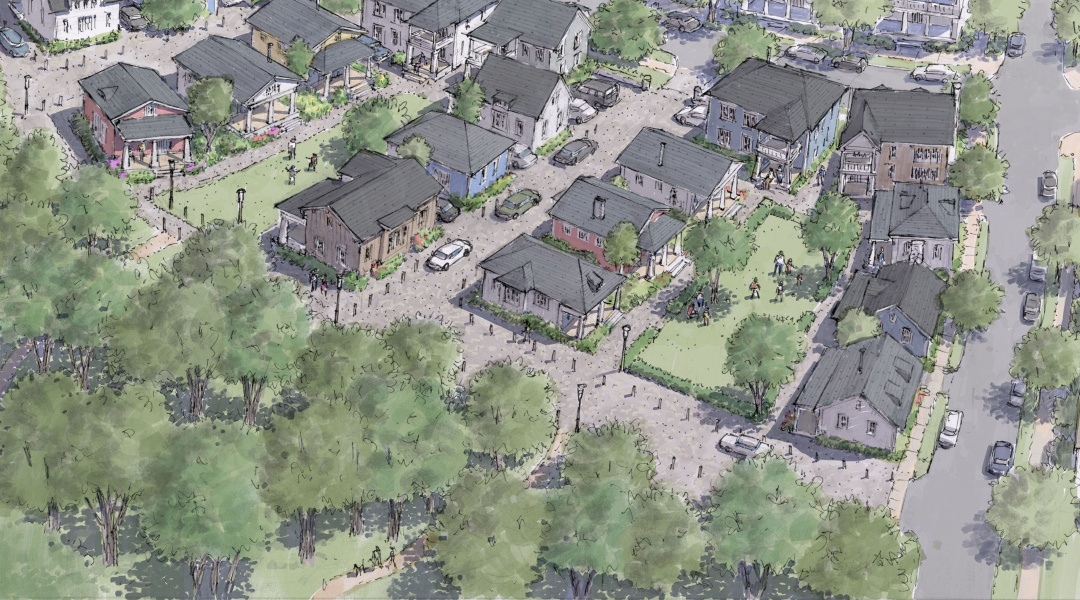 public beach
The Lakeport Beach project site has over 1.3km of pebble beach fronting Lake Ontario. We see an opportunity to provide the neighbourhood with a waterfront that's open to the broader community, whether they live at Lakeport Beach or not.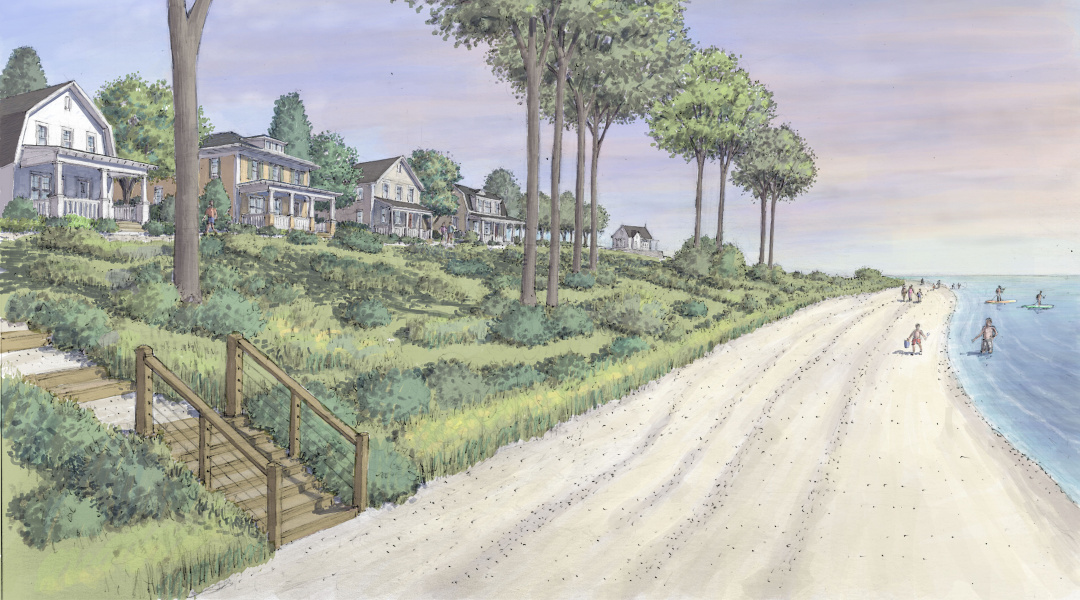 waterfront park
To further add to the beautiful amenity that is Lake Ontario, we've designed a large public waterfront park that can be enjoyed as a green space every day, and also used for events or community gatherings as required. Lakeport Beach will ensure that Alnwick/Haldimand is even more strongly "united lake to lake."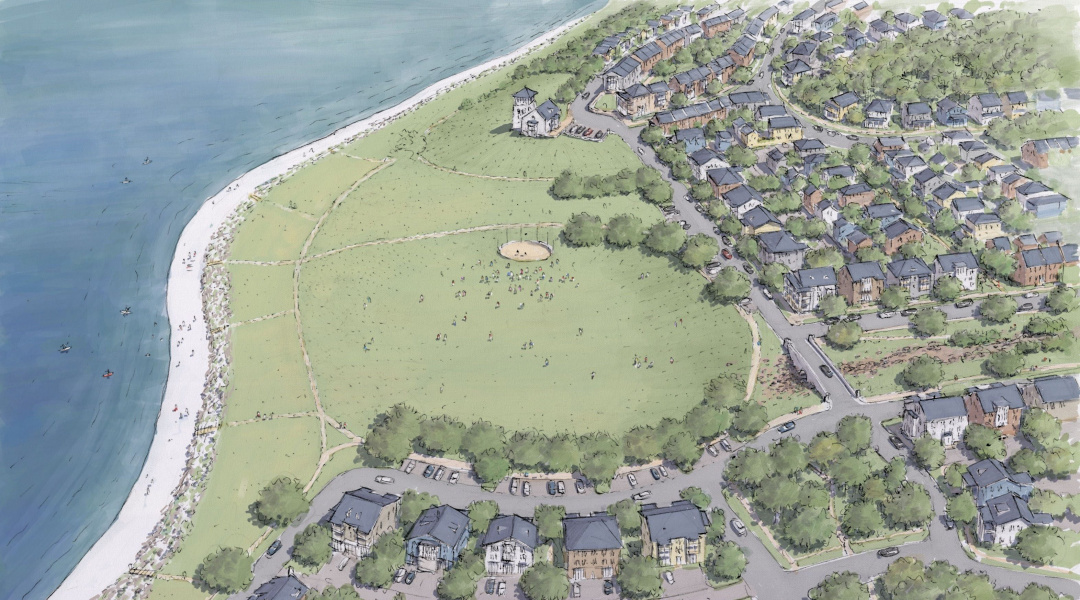 village-scale commerce
Lakeport Beach's plan for a complete community places a small number of commercial amenities at the heart of the neighbourhood. Village-scale commercial buildings will enliven the large waterfront park with space for local retail, restaurants and terraces, and professional services. This placement is ideally located for serving those spending time along the water.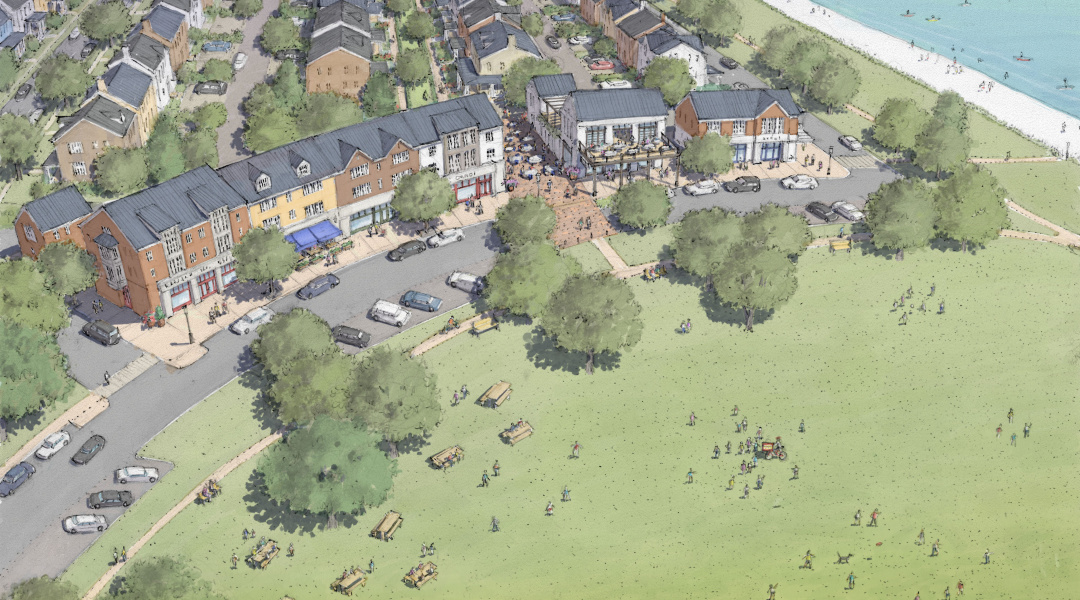 LEARN MORE ABOUT THE LAKEPORT BEACH PROPOSAL
Landlab has retained firm WSP to undertake a Municipal-Class Environmental Assessment (MCEA) for the Lakeport Beach site, and this process is ongoing. Interested in participating?
Sign up for our newsletter to be kept up to date on the Lakeport Beach project